SilentSync® Maximum Performance with Cost Saving Results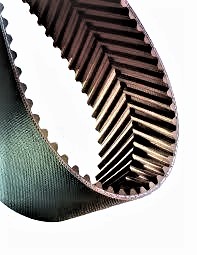 Rainbow Precision Products started in a garage in 1992, then after eight months, moved to our first building in Temecula CA. We deliver personalized old-school service, along with the highest quality products and 60 years of drive & Industry knowledge; we feel this is the reason for our continued success. Since the start and as time moves on, our product lines have grown, distributing for some of the finest power transmission manufactures today. Temecula CA gave us the confidence to expand our reach and after 15 years we moved to Murrieta CA, our present location. In 2007 our CEO decided it was time to introduce Rainbow Precision Products to the world, with the launch of www.rainbowprecisionproducts.com.
After representing Goodyear EP® Engineered Industrial Division for 25 years, in 2016 Continental purchased Goodyear EP®. At that time, Continental changed the name of the Eagle Pd®(NRG) to SilentSync®. We felt that the SilentSync® belt drive system is so unique, we created www.SilentSync.com. Our pledge from the start, is to deliver personalized service, quality products, fast and on time deliveries, at profit making prices. We enjoy shipping to all our customers across the globe. Whether you are new to Rainbow Precision Products, or an existing customer, big or small, we offer our pledge and commitment to you.